Featured Articles PRO can be installed from admin menu Plugins simply by uploading it. Since PRO version isn't available in WordPress repository, you won't be able to find it if you search the plugin.
Subsequent upgrades (if you own version > 3.0) are automatic, you will get a notice when a new plugin version is made available and will be able to upgrade from within WordPress administration as long as you own a valid license key.
To install the plugin for the first time, download a copy from your CodeFlavors account. Your CodeFlavors account Downloads page can be accessed here: CodeFlavors downloads page (please note that the page requires you to be logged in).
Next, click the green download button to download the latest plugin version.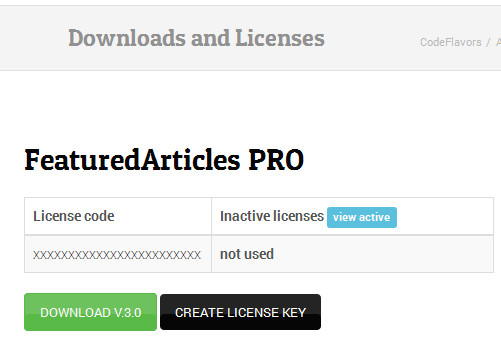 After downloading the plugin from CodeFlavors, on your website, go to admin menu Plugins and click Add New (at the top of the page next to the page title).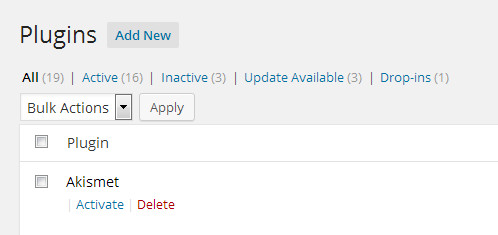 Next, click Upload Plugin (next to page title at the top of the page).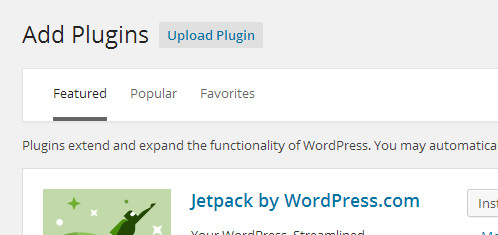 Finally, click the browse button, locate the archive you downloaded from CodeFlavors earlier and upload it to your website. WordPress will take care of the rest.