Featured Articles PRO comes with a visual slider theme editor incorporated. This means that if the slider theme is enabled to be edited, you can create color/layout variation for the theme. This is useful especially if the theme you choose to use in your website doesn't match the general color scheme used in your website.
To create new color schemes for existing slider themes, from plugin menu go to page Themes. You will see a list of all slider themes installed on your website. Please note that some themes may not allow this functionality, in this case you will see a message saying Not customizable. under the theme preview image.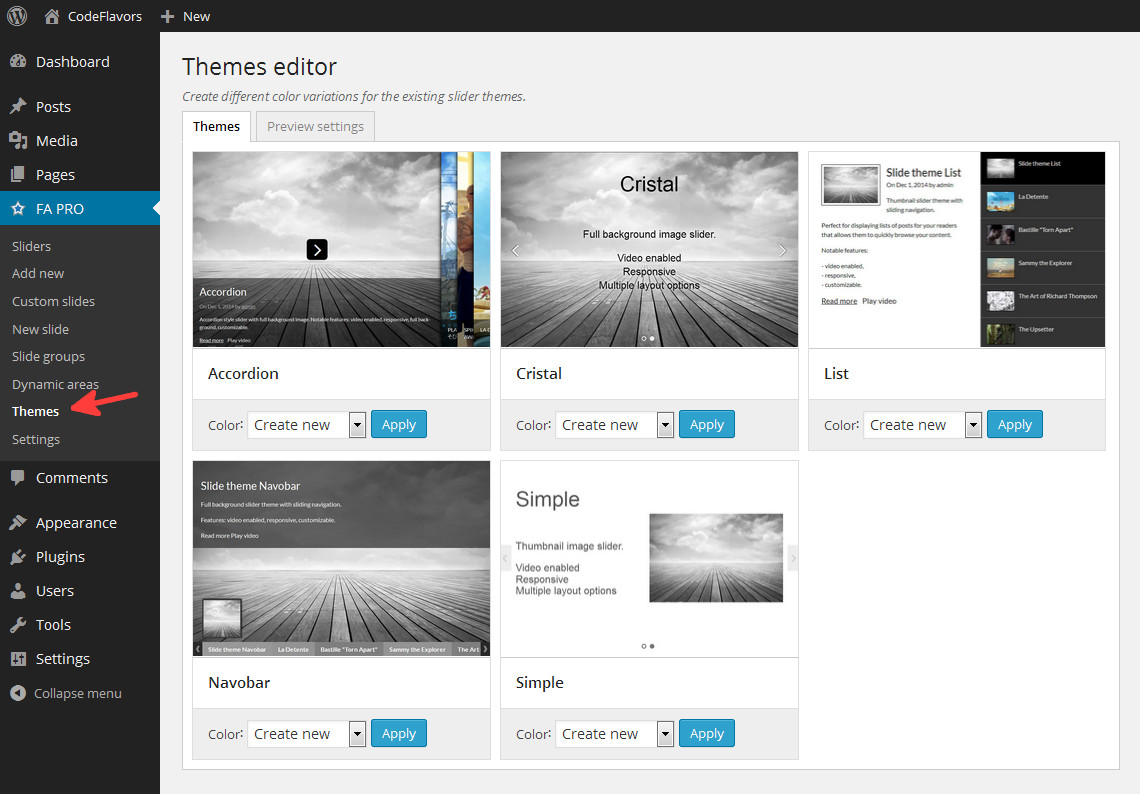 By default, the plugin will load as preview when editing a theme the first slider it finds on your website. If you would like to load a different slider to make the modifications, from Themes page open tab Preview settings and choose the slider that you want to load and the dynamic area you want to load it into.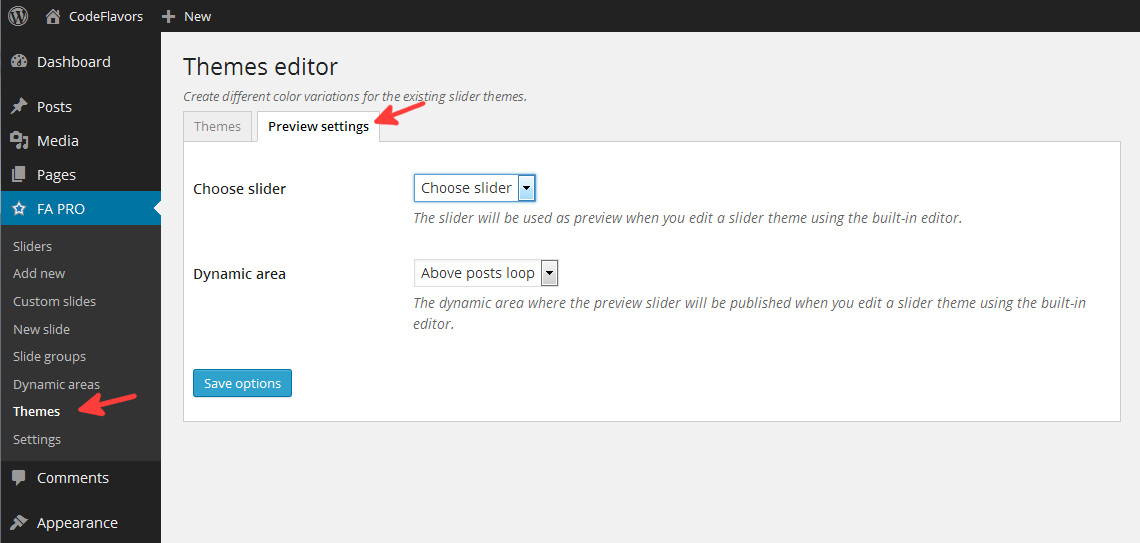 Finally, to edit a theme color scheme, from color drop down choose the color scheme you want to edit or choose Create new and hit Apply. You will be taken to a page with controls on the left for all editable elements of the slider theme. Only thing left to do is customize the theme with the looks you want and save the new color scheme.
To use your newly created color scheme, when creating or editing a slider and selecting the theme you created the new color scheme for, from Color drop down choose the color name you created and the theme will have your modifications applied to it when displaying in front-end.