After you install and activate Featured Articles PRO, head over and activate your license key in order to gain access to updates from within WordPress plugins page. All license keys purchased from CodeFlavors can be found in your CodeFlavors account in Downloads and Licenses page.
Copy any of your inactive license keys from your CodeFlavors account and head back to the website where you installed and activated Featured Articles PRO. In your website's WordPress administration, go to FA PRO menu and click submenu page Settings. Next, go to tab License and enter your license key.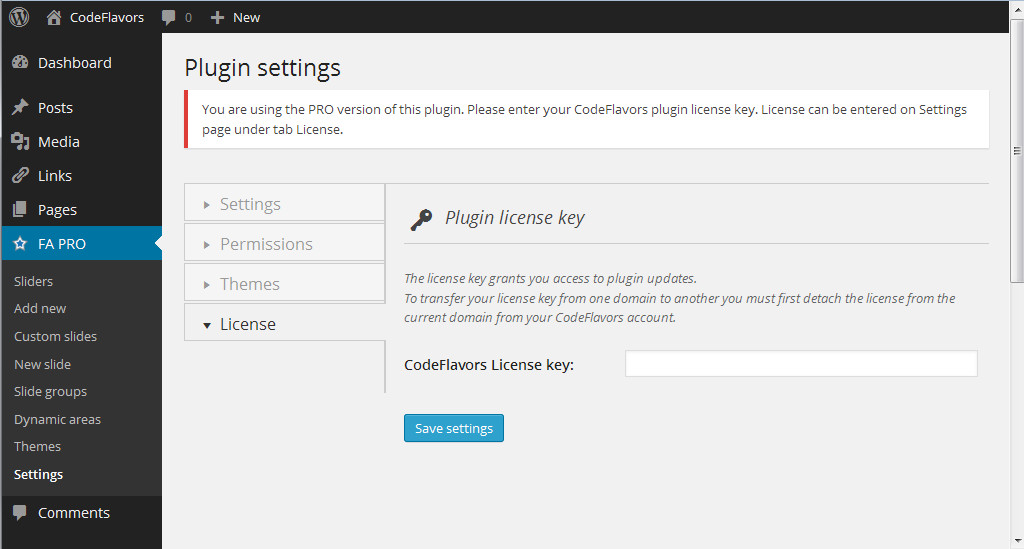 Once your license key is activated, whenever a new update is released you will be notified in WordPress Plugins page about it.
If you would like to migrate your license key from one domain to another, please see License key domain migration.