WordPress slider plugin Featured Articles PRO allows you to attach videos to slides made from any post type. Attaching videos is pretty straight forward: fill a video ID, select the video source (YouTube or Vimeo) and set some importing options like: attach video to slide, attach video image to slide, import video title and/or description.
Create a video slide using plugin custom post type slide
To create a slide (post type implemented by the plugin), from plugin menu click New slide and you will be taken to custom slide edit page. Next, in right sidebar, look for meta box titled Featured Articles PRO – video. Select your video source, fill video ID and check what information you want to auto fill and click Query video. Depending on what information you chose to use in your slide, the plugin will auto fill post title, post content, slide/featured image and will attach the video to the slide.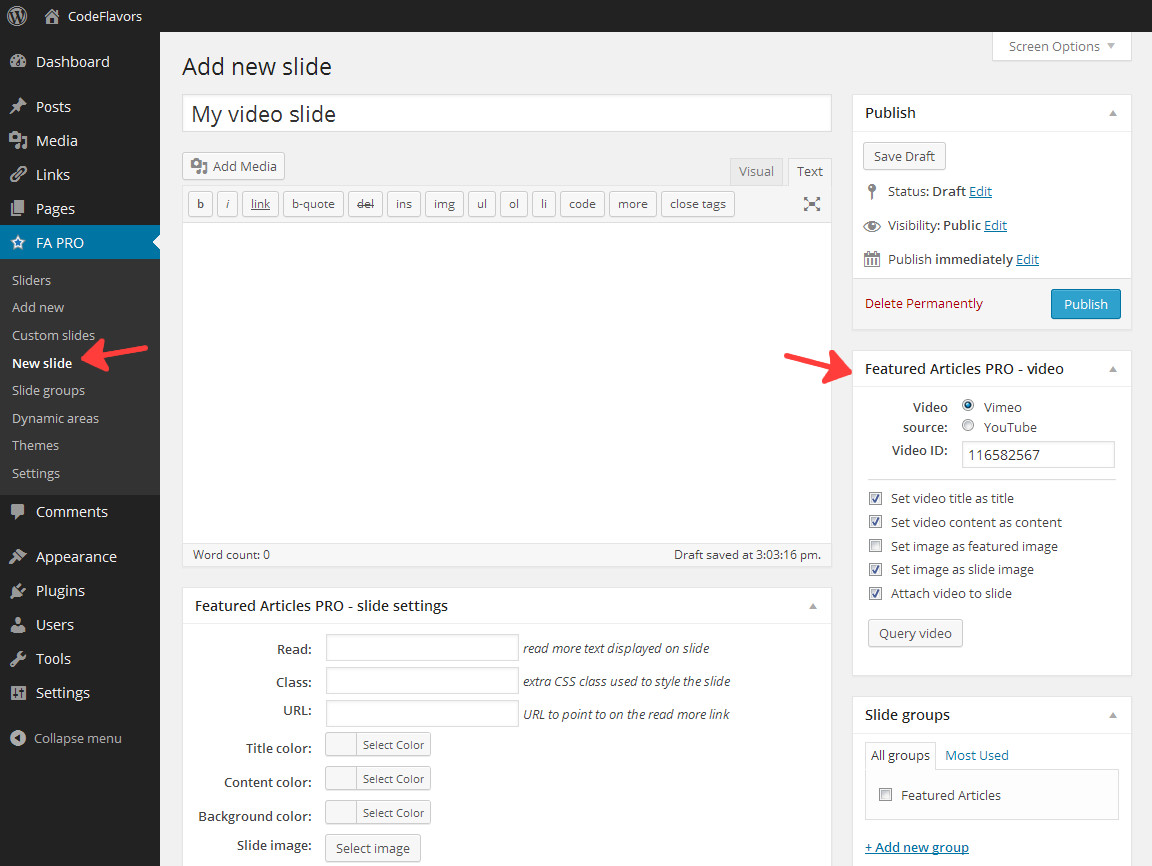 After the plugin finishes the video import, all your selected data will be filled and video attached to slide.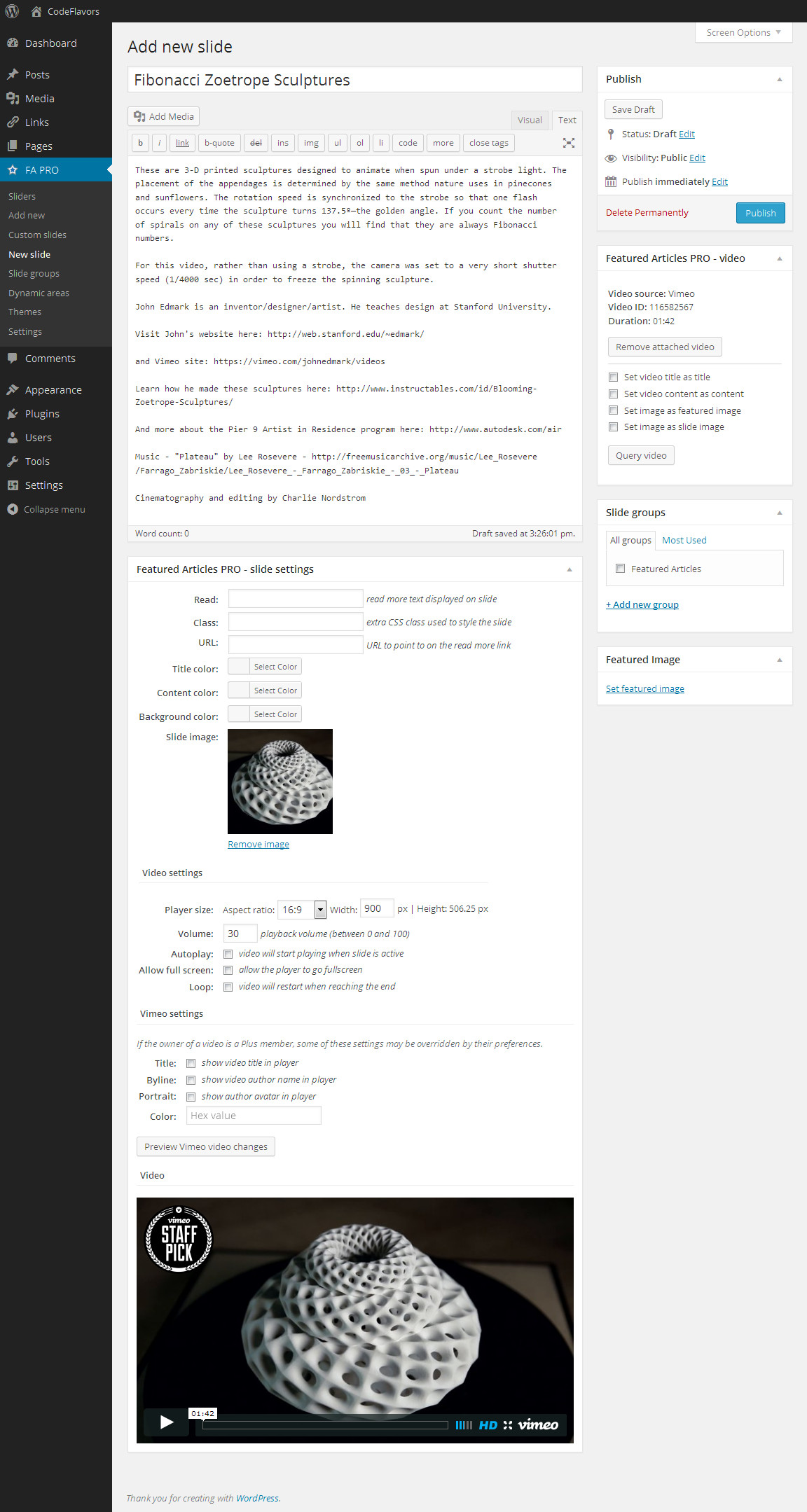 As you can see, once the video is attached to the slide, depending on the import source, you can additionally set video specific options like size, playback volume, autoplay and more.