Featured Articles PRO comes with a powerful feature called Dynamic areas. These dynamic areas act similar to WordPress's sidebars and widgets, meaning you can quickly publish sliders into different areas of your website where you implemented the dynamic areas.
By default, the plugin implements the Above the loop dynamic area that can be used out of the box once you install the plugin. This allows you to publish sliders above the posts loop in archive pages or to publish them above the post content on single default WP posts or pages.
If you want to publish sliders using this feature on custom posts, you will have to allow the custom posts first from plugin Settings page under tab Settings and under option Custom Posts check the post types that you want to allow sliders to be published on.
There are 2 ways by which you can publish sliders in Dynamic areas. First is when you edit any of your Featured Articles sliders and the second is by using the Dynamic areas menu page from plugin's admin menu.
Publishing sliders above the loop when editing slider
To publish a slider into a registered dynamic area while editing the slider, scroll over to meta panel Slider Output and go to tab Publish. All your registered dynamic areas, including the Above the loop area will be displayed here.
Next, check the area(s) where you want to publish your slider and set the categories/posts/pages where you want it displayed ( you can also choose to display it everywhere in your website, on your homepage or on all pages ).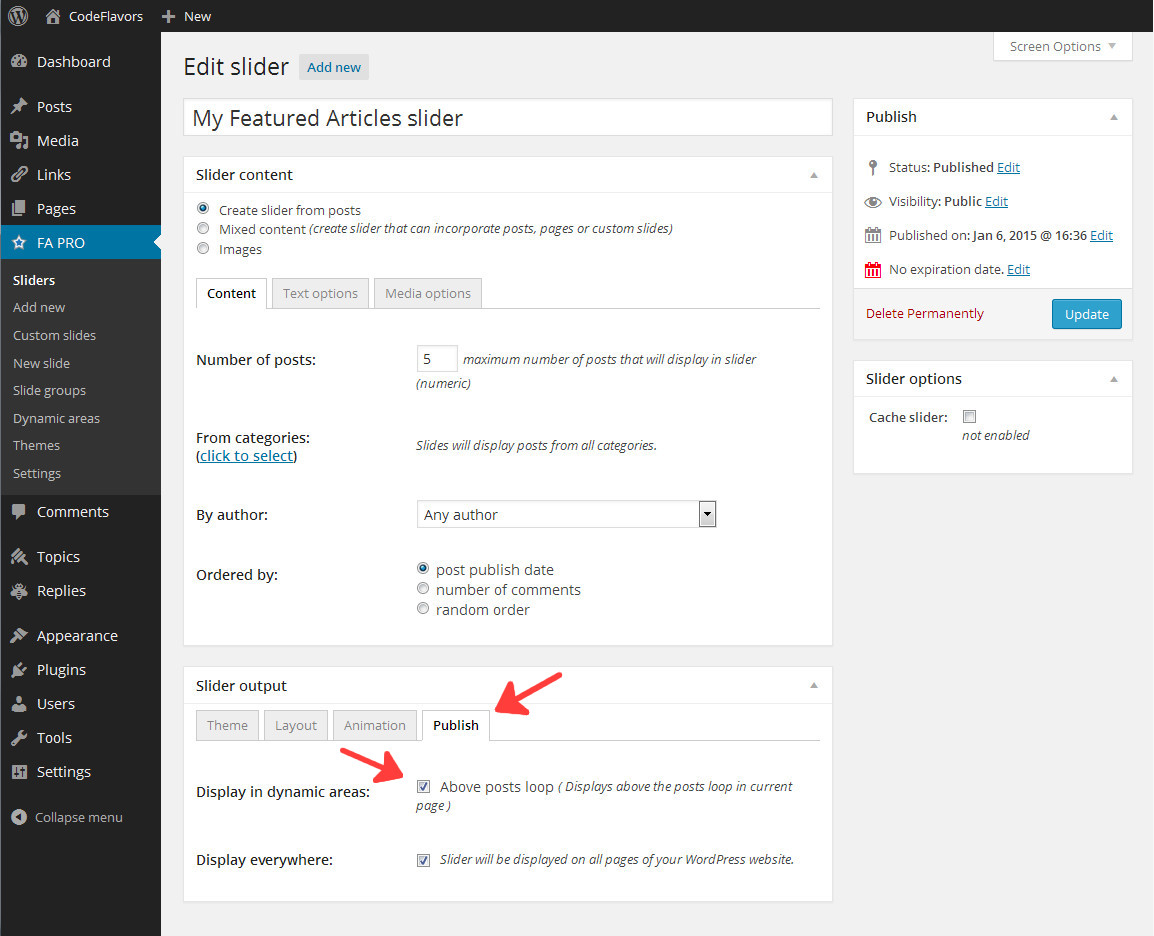 To prevent a slider from being automatically published in dynamic areas, make sure that none of the options under Display in dynamic areas are selected.
Publishing sliders above the loop from Dynamic Areas page
Featured Articles PRO comes with page specially designed for managing slider publishing in dynamic areas. This way, you can quickly see where your sliders are published and remove them or add other sliders to your registered dynamic areas (more about how to register a dynamic area).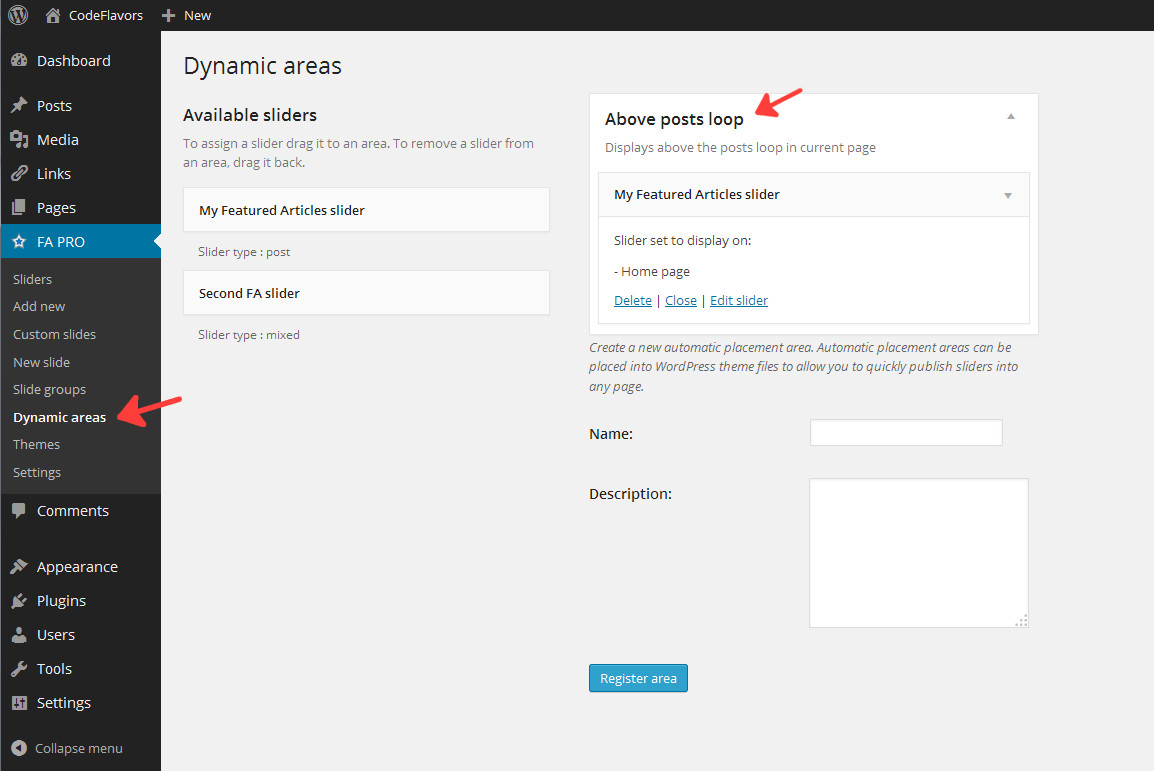 All functionality in Dynamic areas page is by drag and drop, pretty much like regular WP widgets are published. On the left side of the page you will see all sliders you created with Featured Articles and on the right side all registered dynamic areas. To publish a slider into a dynamic area, all you have to do is simply drag it into the area and it will be automatically published. To unpublish a slider from a dynamic area, drag it outside the area.
Slider visibility (on which pages/categories will be displayed) is controlled from slider settings page, under tab Publish.