WordPress slider plugin Featured Articles allows different methods of setting up images in slides either by doing it manually or allowing the plugin to automatically retrieve images from your posts content.
Manual slide image setup
For featured posts sliders made from any of the allowed post types you set up you can enable a metabox panel that will allow you to configure different slide settings when editing posts.
To enable this functionality, go to plugin Settings page and under tab Settings, enable option Allow slide editing on post edit.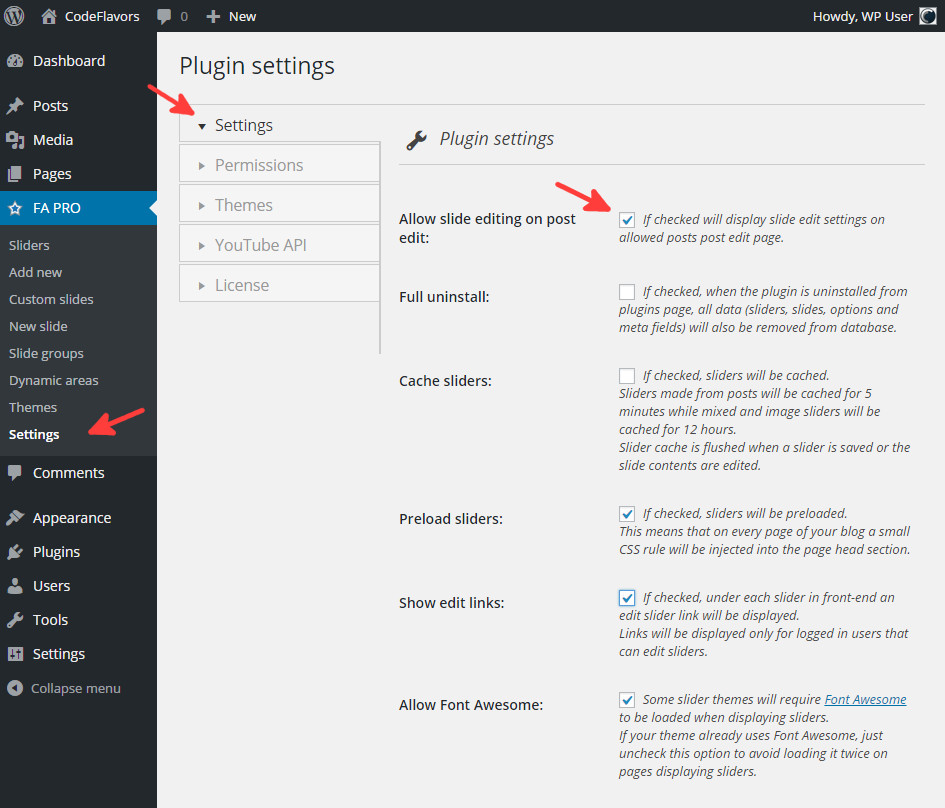 Having this option enabled, whenever you create/edit a post, you will also be able to set up the slide settings. In turn, this will allow you to display exactly the information that you need into sliders plus set up a slide image that will be displayed only in sliders.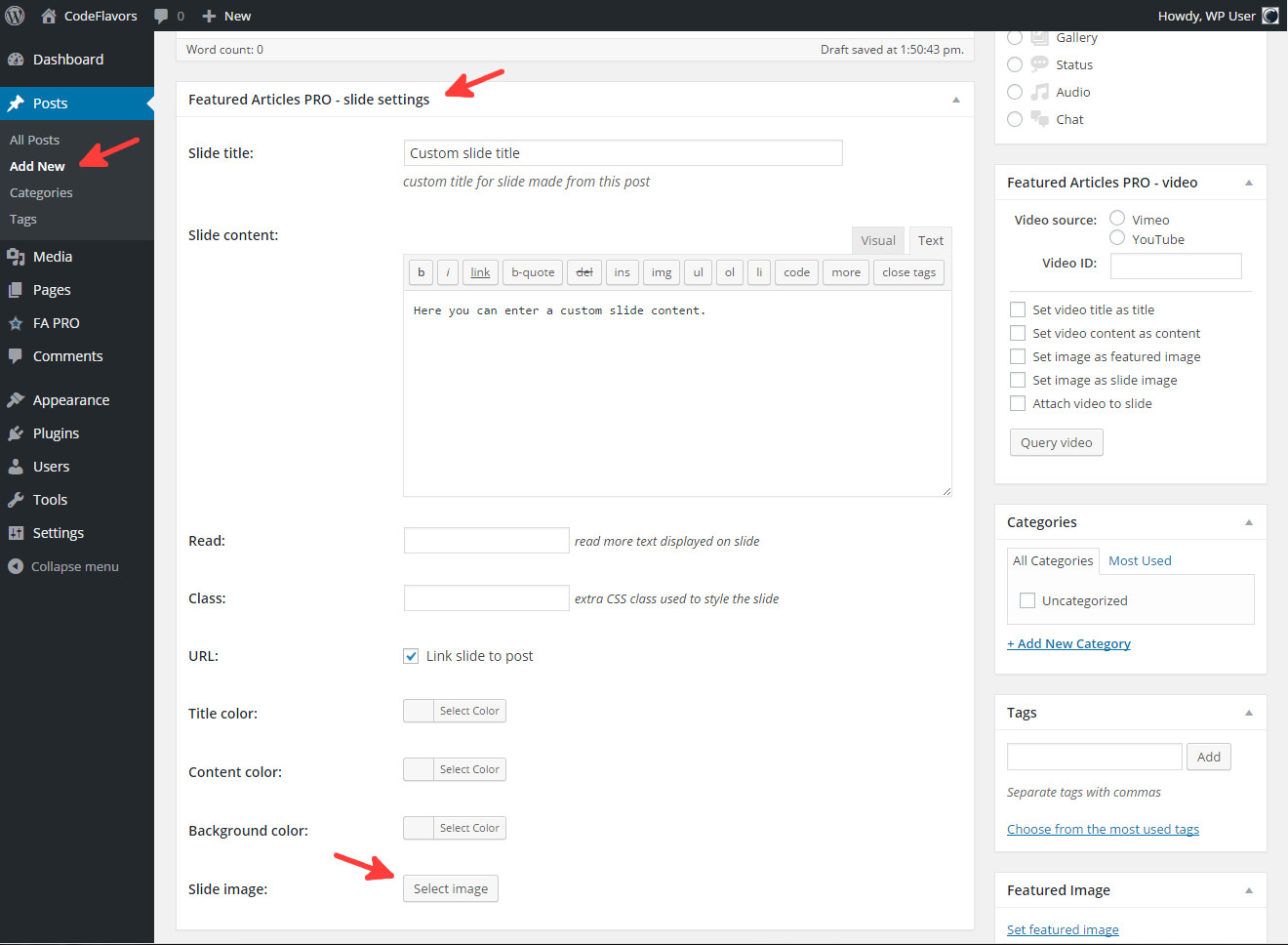 In case you don't set a slide image using this technique, the plugin will try to find the post's featured image and if this isn't set either, it will try to autodetect the image into the post content.
Auto detect image in post content
By default, if you don't set a slide image using the technique described above or you don't use a post thumbnail, when displaying featured content sliders the plugin will try to automatically detect the image into the post content. Once the image is detected, its details are stored for future reference.
To allow images to be detected automatically into the post content, in plugin's Settings page go to tab Settings and check option Allow slides image autodetect.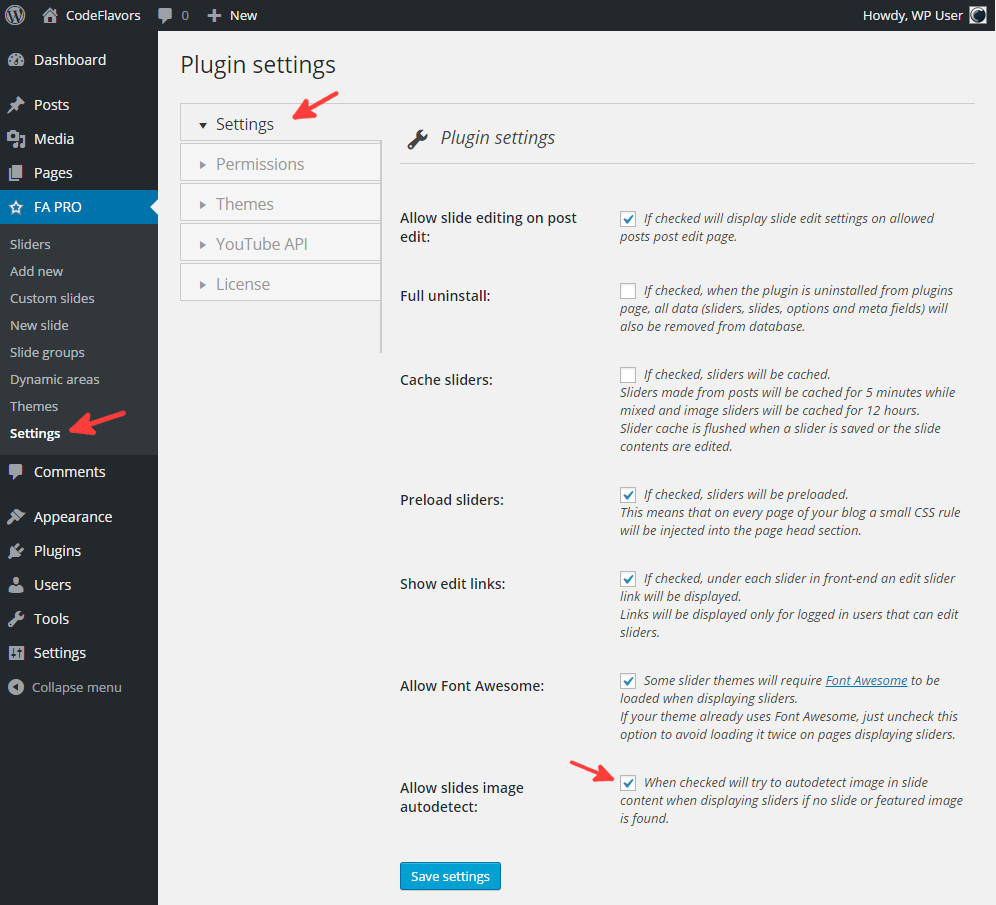 The above option will enable auto detection only when sliders are displayed into your website's front-end. The plugin will automatically auto detect images when saving posts after editing/creating them in WP admin without taking into account this option.
Slider image options setup
After setting up images on slides, whenever you create/edit a slider you have a bunch of options regarding how your media is used in slides. All these options can be found in slider edit screen, panel Slider content, tab Media options.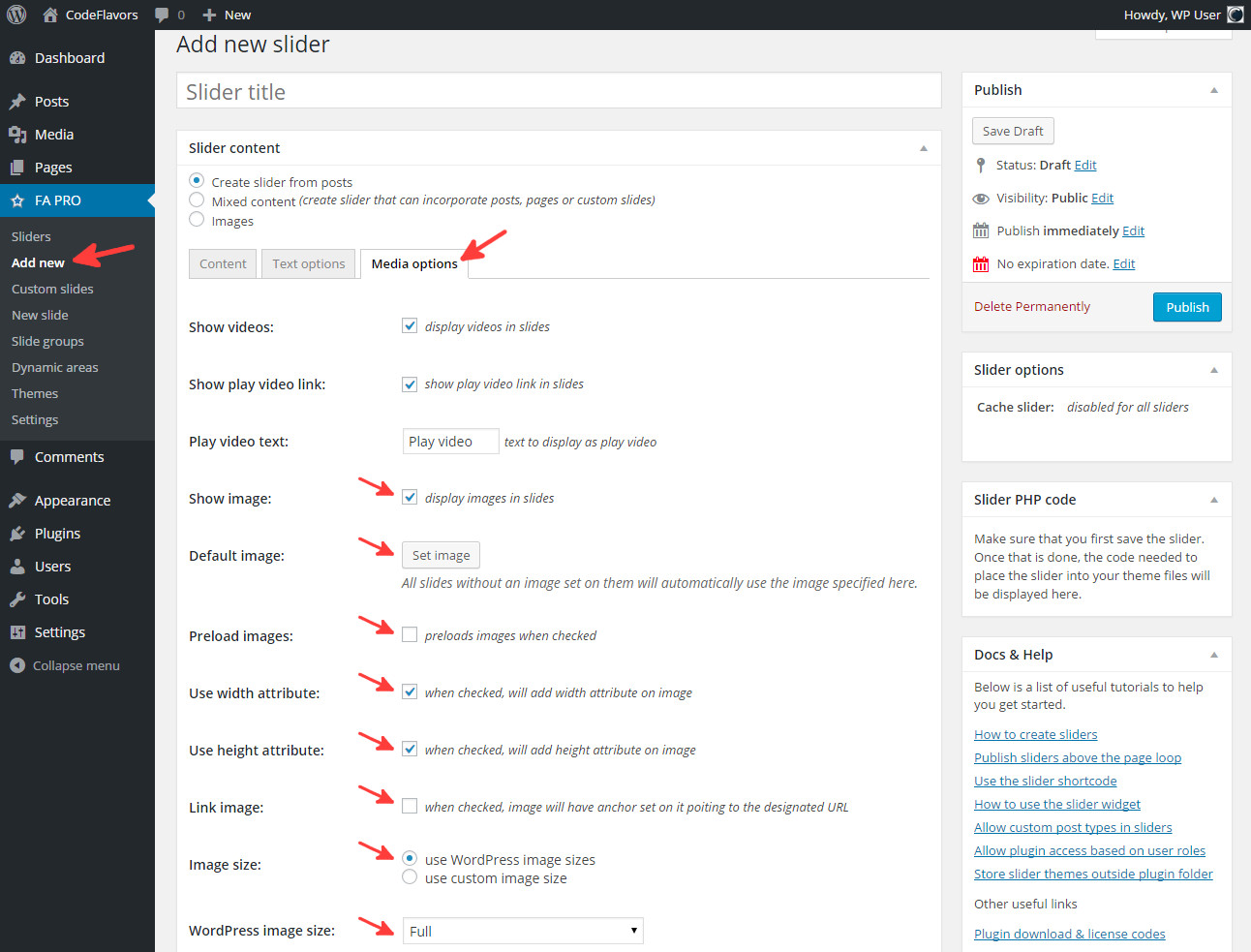 More details about all slider options, including the slider image options, can be found in tutorial Creating sliders.