Codeflavors Floating Menu works by creating a new menu location. This means that in order to display a menu into your WordPress website, you must assign it from WP admin – Menus.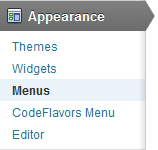 First step is to create a new menu if none exists or you want a different menu than the ones that are already created. Next, just like with any other menu, you must assign it to CodeFlavors floating menu position.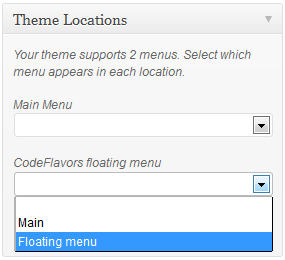 This should be it. After assigning a menu into the specified location, it should appear in your WordPress blog front-end according to settings.